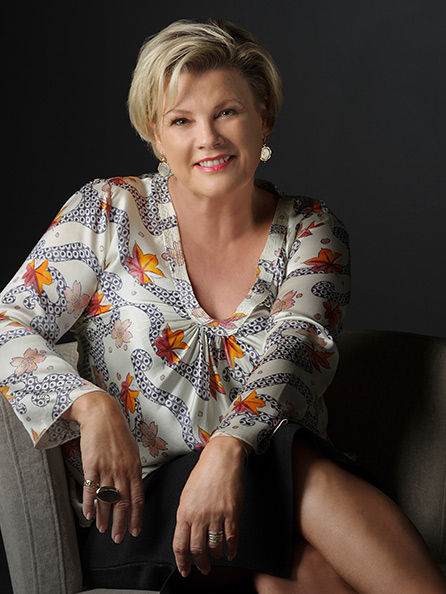 About
Luxe Domain is Australia's only full-service interior design studio which offers clients a luxury downsizing concierge package to move them—and their favourite family home treasures—forward into a contemporary apartment lifestyle.
Founded by me in Melbourne's Armadale in 2003, Luxe Domain is known for its sophisticated style, a superior level of client service and exceptional results. My mission is for the homes we work on to stand out, but not necessarily to stand out as my work. My clients' tastes take centre stage, guided by the experience and expertise that has seen me design dozens of small commercial, residential and relocation projects in the city, country and coast for Australian and international executives and professionals.
As the author of The Art of Luxury Downsizing, I believe your home is your personal sanctuary to be filled with what matters most to you, with a careful nod to your life story while embracing your future. I love to work co-creatively with each client to truly understand their style, vision and expectations and see each client finally live the life they've been lusting after for years.
A mother of two who rides horses and has a private pilot's licence, I was probably destined to become an interior designer. Lucky enough to be born into a stylish family with beautiful homes, art and furniture, I grew up with an innate aesthetic and a fascination with people's stories. Travel deepened my love of colour, textures and architectural styles.
When I married my husband and moved to Victoria's Mallee, renovating our own farmhouse kickstarted my career. I fell in love with designing spaces around life's functional, personal and simple elements and when friends asked for help with their houses, I studied interior design and decorating.
Two decades after founding Luxe Domain, I know the secret to a fabulous interior is an authentic mix of old and new. In my own homes I love quality contemporary furniture mixed with Georgian or modernist pieces, scented flowers and candles, book and cookbook collections. Art that talks to you, cushions, beautiful rugs and texture. My ultimate aim with just about anything is for a refined, fresh and elegant outcome.