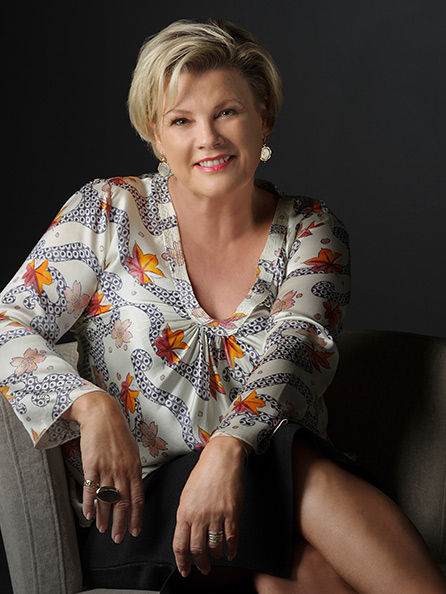 About
Kym Lackmann, founder and principal designer of Luxe Domain, is an experienced designer who has woven her warm and refined style throughout a number of residential, small commercial and relocation projects.
'Prior to moving back to the city in 2000, Kym lived on a sheep and wheat property with her husband, raising two children. During that time she happily fitted in with the local farming community, acquiring her private pilot's licence and commencing interior design and decorating studies.'
Shortly after she and the family moved back, Kym established her design business Luxe Domain, working with many of Melbourne's prominent families, and in 2013 she completed her first international project, an apartment in Milan, Italy.
Kym's design ethos is that she works co-creatively with her clients which she does by acquiring a deep understanding of their style and vision. In creating their beautiful spaces, Kym and her team maximise both function and aesthetics. Kym enjoys incorporating client's favourite pieces with new colours, furniture and design elements which really deliver a sense of luxury and richness.
Having practised for over 15 years, Kym has established within the studio an 'Experts that Care Roledex©' of trades, suppliers and sources to ensure best possible outcomes for her clients projects.
Kym continues to focus on delivering a superior experience for her clients and the ultimate reward is seeing the difference her work makes to their lives.