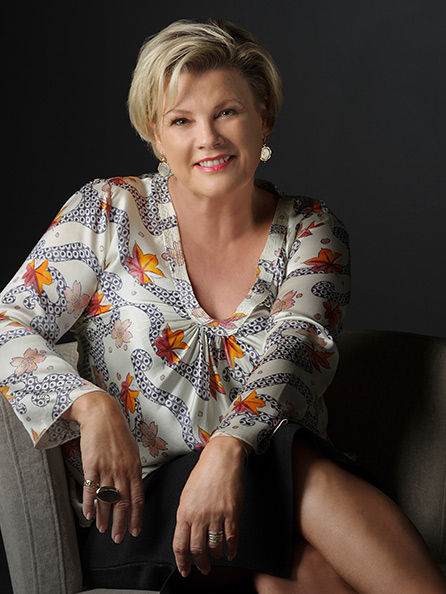 About
Luxe Domain™ is a Melbourne-based, full-service interior design practice known for a warm and refined style, a superior level of client service and care, and exceptional results.
"I believe your home is your personal sanctuary to be filled with the items that matter most to you, with a careful nod to your autobiography whilst dynamically embracing your future. I love to see each client finally live the life they've been lusting after for years," says Kym Lackmann, founder and principal designer of Luxe Domain™ and author of The Art of Luxury Downsizing.
"I think I was destined to become an interior designer. I had the good fortune to be born into a very stylish family with beautiful homes, wonderful art and unique pieces of furniture. It was the perfect environment. I've also always had a fascination with people and their stories, and when I was younger and having started my working life in retail, I know how rare really good customer service is and how much it can be appreciated."
"I have also been lucky to have a variety of influences in my life. Frequent travel deepened my love of colours, textures and history and awakened an awareness of design and architectural styles. Living among art and architecture of London for a time, and the opportunity to visit the Hermitage in the USSR before the Iron Curtain fell, increased this awareness."
After Kym married, the scene changed again when she moved to a sheep and wheat property with her husband. This inspired a love of designing spaces around the personal, functional and simple elements of life and became a time of creativity and learning. Happily living and working in the farming community, she started studying interior design and decorating – and acquired her private pilot's license.
Back in Melbourne, Kym established Luxe Domain™ and now, two decades later, working at the higher end of the market, she has woven her magic through many residential, small commercial, and relocation projects.
"My design ethos is to work co-creatively with each client to gain a deep understanding of their style, vision and expectations, and to ensure that Luxe Domain™ delivers a superior experience and result," she says.