Products we've used recently and worth considering even as we merge into winter months, plus a range of furniture we can't wait to specify…
No.1
We've been smitten by Gubi's Basket Collection, designed by Joe Colombo. This delightful rattan range of armchairs and sofas is at once reminiscent of our grandparents' cane and rattan pieces but rather is a fabulously futuristic iteration of them! These wondrous pieces are incredibly stylish and comfortable and we're so looking forward to specifying them for future projects.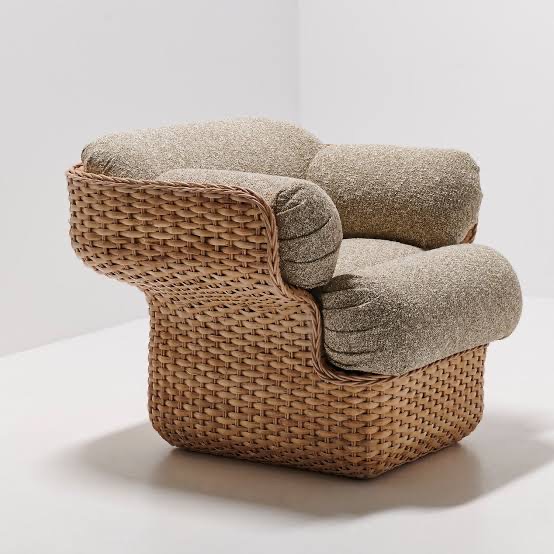 No.2
Late 2022 our clients had moved from a large family home into a very smart north east facing apartment with lots of floor to ceiling windows/sliding doors. We designed and manufactured 3 sofas and 2 armchairs, each to be covered in high end fabrics, along with beautiful new rug for the living area. The owners were concerned about new furniture, rug, and artworks to be hung…all near the windows. We introduced them to an outstanding product, 3M Sun Control Window Film, more specifically, Prestige 70 which can be retrofitted to either the outside or inside of the windows and resulting in 50-70% heat reduction (even on double glazed windows), along with 97% infrared rejection, providing energy savings and enhanced comfort.
This coating is barely visible when applied (our clients were adamant they did not want 'tinted' windows), and seriously extends the life of fabrics, protects against the fading of floorboards, rugs, carpet and valuable artworks.
Often people fail to realise that in winter the sun, whilst not as hot, can still cause even more damage because it's much lower in the sky and is able to reach areas further inside apartments and houses.
Our clients are thrilled with the UV window coating…barely visible and very little need to use the air-conditioner, even on much hotter days!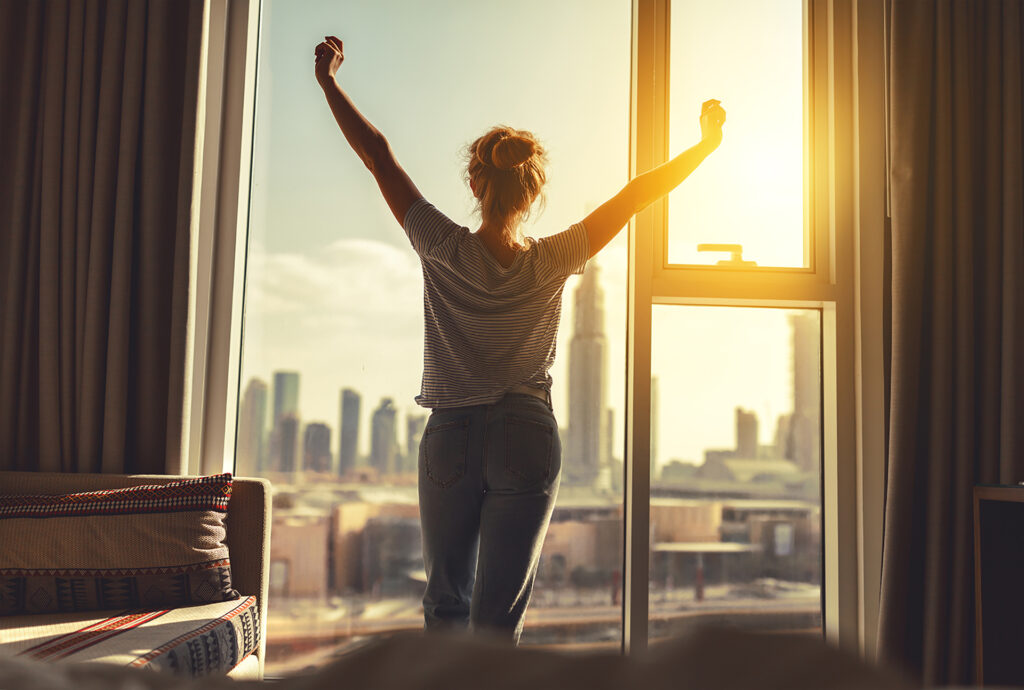 No.3
Related to the above content, we also encourage our clients to have fabrics and even rugs treated for staining, particularly if fabrics are to be used for pieces of furniture which experience 'heavy traffic'. We recommend the treatment is applied to fabrics before being used for upholstery, and in doing so the Stain Shield™ coating provides a barrier against spills allowing you to quickly mop them up. We find the treatment particularly helpful for guarding against build up of grim for dining chairs, armchairs and sofas.