In terms of inspiration, again I hark back to our time in Italy.
We rented a villa in Sardinia in an area on the west coast, called Punta Molara…which is a small peninsula on the west coast.
Most of the houses in the area where we stayed were made from the local stone or built in adobe style, or a combination of both.
One of the things that intrigued me was the use of iron work by the local ironmonger or blacksmith. Mainly used on gates or even window grills, they were also used as railings for around balconies, or incorporated into gates.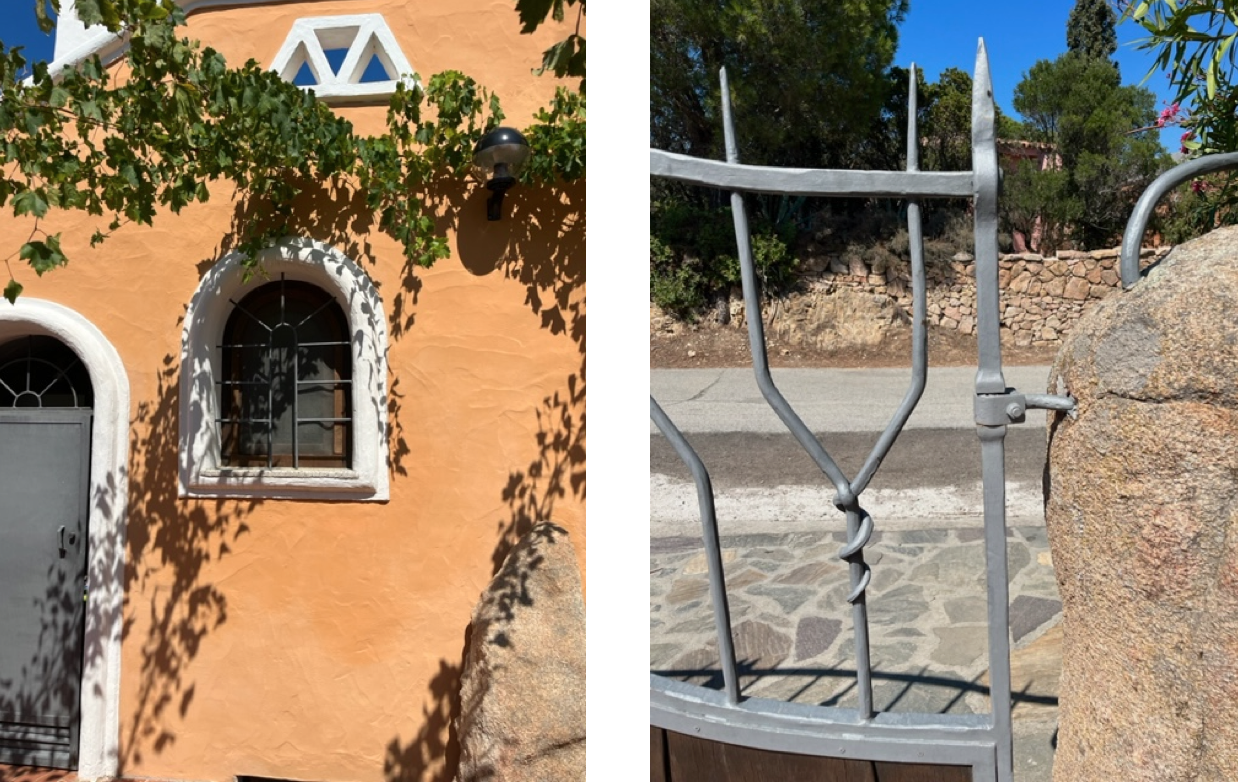 This style of ironwork is so soft on the eye and lighter in colour than what we might be more used to. It made me think that here in Melbourne, or in country areas and down by the coast, we should consider similar applications in or around our homes.
Used at our villa you can see how easily the hand-made quality of the ironwork works in its environment.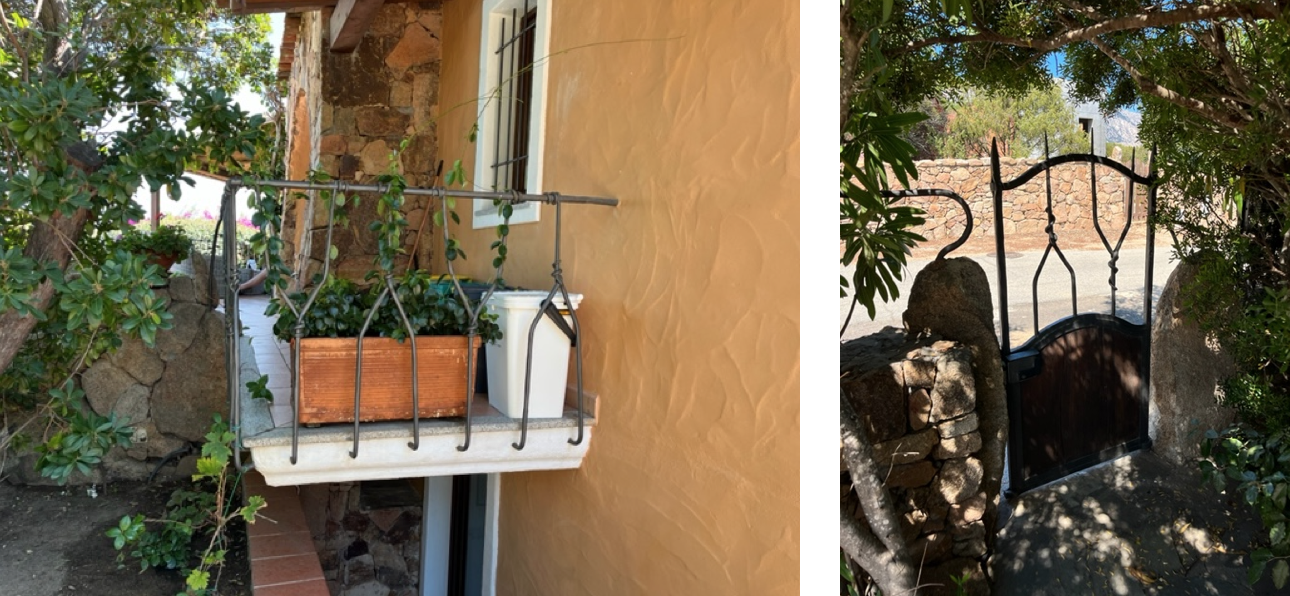 If you'd like to explore this here are the names of two Melbourne reputable ironmongers…
The Flying Anvil – Blacksmith
0438 506963
14 Kareela St, Mordialic, Vic 3195
Melbourne Iron and Steel
edwest@melbourneironandsteel.com.au
0411 311107
18A Treforest Drive, Clayton, Vic 3168