I feel sure Spring is my favourite season.
Weather is important to me and maybe this has a lot to do with light. Thankfully, spring heralds the beginning of longer, lighter days as well as the green of new growth, birdsong and the colours and scent of flowers.
Once I've heard the call of the blackbird, either early morning or in the evening, my heart fills with joy. What else does spring mean to me?
It means shaking off the heaviness of winter, just like entering a sunny courtyard and shrugging off that thick wool coat. It's also about new beginnings, trimming old garden growth and planting seedlings.
I'm going to enjoy growing tomatoes again this year, and as I did through last year's lockdown I will underplant with Basil – the perfect companion both in the garden and the salad bowl.
My home garden predominantly features shades of green with highlights of white with Goddess Lilies and Gardenia…a bit like Sissinghurst's White Garden.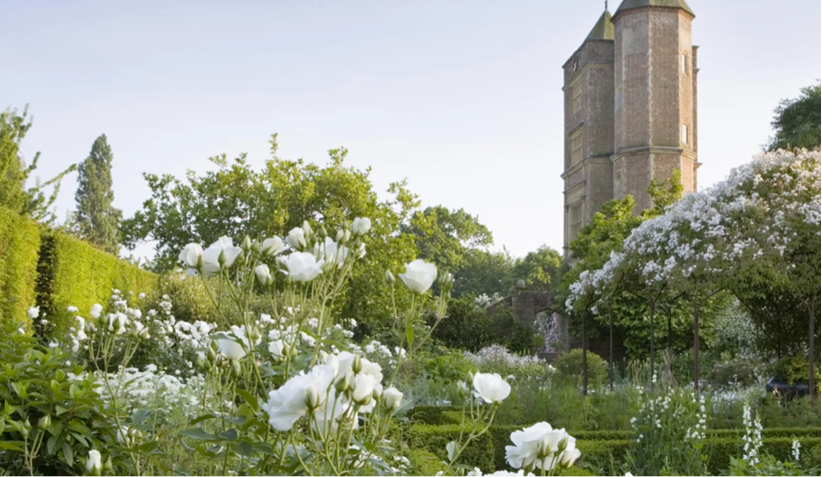 How do I bring my garden indoors? First up, with fragrance from eclectic mixes of blooms and tumbling jasmine, in lighter, brighter vases.
My cooking also gets lighter this time of the year, saying goodbye to the last of heavy casseroles and occasional winter dessert. Last night I made Chicken Larb, a Vietnamese style of San Choi Bau – so quick and easy to prepare and served, by scooping spoonfuls of this delicious mince into lettuce leaves arranged on a ceramic platter.
We're almost ready to eschew the Merlots and Shiraz of winter for lighter Pinot Noirs and occasionally a Rosé. Spoiler alert – Rosés can be a trap as I tend drink them as if they're cordial! And then there are the delicious colour bombs of Negronis and Aperol Spritz…please check out the divine Stanley Tucci (sigh!) on YouTube Making a Negroni!!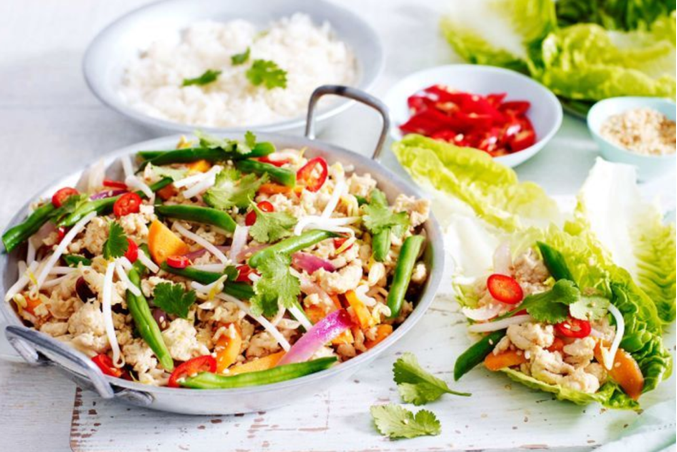 The big question, of course, is …
What does spring mean at Luxe Domain when it comes to home décor?
Again, it's all about lightening up. Throwing open heavy curtains and perhaps leaving them open, so we wake to natural light which fills our homes all day long. With no further need for winter fires, heavy hearth rugs can be removed, along with dark coloured throws and excess clutter on mantelpieces and dressers.
Spring is the time to lighten your space – physically and metaphorically – clearing your surfaces so that you can live life with a lighter heart.
Moving into your bedroom or even a guest bedroom…how are the bedheads looking? Could they be re-upholstered in fabulous new fabrics or maybe you need entirely new bedheads made in a different and more decorative design? Imagine glorious new floral patterned fabrics with decorative details in piping or studding , finished off with co-ordinated lampshades. Take a good look at lamps with old fabric lampshades…these shades can easily be changed up with fresh new floral prints or small geometric patterns in brighter colours.
It's also a good time to consider changing your bedlinen from darker sheets to crisp whites, as you transition from heavy doonas and blankets to lighter and paler quilts.
Even living areas, can easily be changed up for spring simply by changing cushions and lampshades over. Pops of colour, maybe fresh green, hot pink and sunny yellows will immediately brighten these spaces. Similarly, if you have a dark sofa, a light, bright throw will work wonders to lift the atmosphere, and your spirits.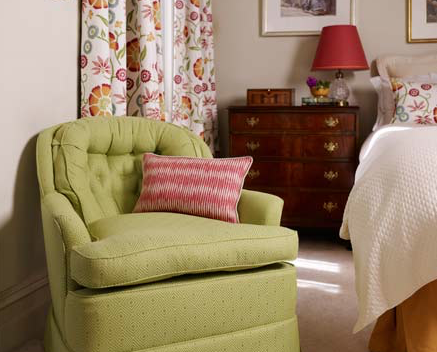 Something I've noticed – which may be an interesting reaction to the gloom of the pandemic – is a renewed love of green for interiors. Perhaps it's not so surprising, after all, as green is the colour of growth and renewal. It's also the colour of wealth and stability which is what we all want after everything Covid has delivered us.
At Luxe Domain right now, we're enjoying mixing stunning shades of greens with florals in fabrics, wallpaper, and accessories. Wallpaper, you say? Yes, more and more of our clients are loving the modern incarnations. In the last four or five years people have been more open to using wallpaper…and especially many of our downsizers who are enjoying their bespoke spaces, courtesy of textured grass clothe, linen textured papers, digital prints or more modern take on florals.
So whether you are ready for the big move, a significant revamp, or a joyful response to the end of winter 2021, let's have a chat about some great ways to help you express your true style.
Kym's quick wins to celebrate spring:
• Celebrate fragrance – my Lily of the Valley, on our hall table, (from Toscanos in Hawksburn) ensured a week full of joy.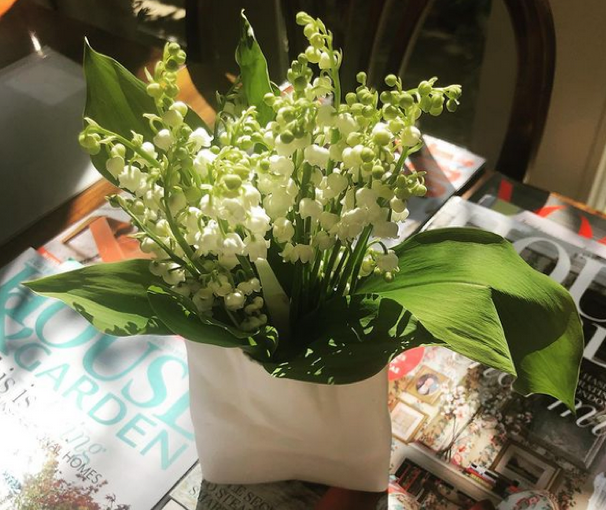 • Celebrate colour – we're finally starting to shed our black (very Melbourne) puffer jackets and coats. I'm looking at all our winter coats in the hallway and can't wait to get them cleaned and put them away until next year.
• Breathe – deeply. And breathe again. We're starting to have some glorious afternoons, enjoy!
Until next time,
Warm wishes
Kym