When downsizing, and beginning the search for your ideal apartment or townhouse, what starts out being an exciting exercise often ends up being confusing and demoralising.
This potentially difficult and emotional time can be further exacerbated if you're not clear about what your expectations are and what will be the deal breakers for you.
For example, recently we worked with clients on a wonderful apartment which they almost didn't buy. Why? Because, when walking into the entry it was very dark, and given the rest of the apartment was awash with natural light, which they loved, they felt the entry was very disappointing. With three levels of apartments above, the obvious solution of installing sky lights wasn't an option.
Fortunately, the apartment's many other positive attributes outweighed this shortcoming, so they did purchase it, but needless to say, the first priority for our brief was to immediately rectify this problem! More about this later.
We've had the pleasure of helping so many people make a successful transition from their family home to a fabulous apartment or townhouse. So, for those of you who are about to start this journey, I really recommend reading the following before taking the plunge.
Over the next few posts I'll explain what I think are the key considerations which will minimise the stress and emotional upheaval often associated with a downsizing move.
How would you like to live your new lifestyle?
It may seem so obvious but it's amazing how many people don't really stop to think about this.
For instance, will you be travelling regularly and require security while you're away? The ability to lock up and leave is an obvious benefit of life in an apartment, particularly if the apartment complex has a proactive (and charming) concierge. I'd recommend comparing body corporate fees as well.
#apartmentliving #concierge #security #lockupandleave #storageforsuitcases
Are you still physically active and determined to remain that way? Do the potential residences you're looking at make available much needed storage for bikes, golf clubs, camping equipment, etc? Or indeed, is there a gym or pool in the complex?
#storagesportingequipment #storagecages #bikehangingbrackets #anyonefortennis? #gonefishing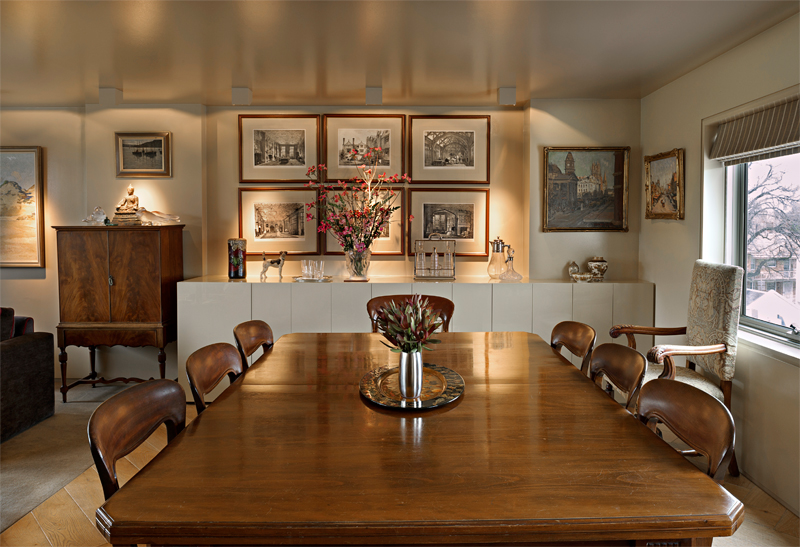 As much as we all love to capitalise on natural light and wonderful views across the city or the coast, if you're a keen collector of art, many of today's modern apartments have wonderful floor to ceiling windows but little wall space for hanging art. Art is such an important consideration and after years of collecting you need to be able to display and enjoy it.
On that note, if you're looking to create your own artworks, you'll need a space where you can have your easel and paints, or if you have other hobbies such as  sewing, flower pressing or whatever, you'll need orderly and additional storage for supplies. If playing cards or mahjong are your 'thing', storage will be required for card tables and additional chairs.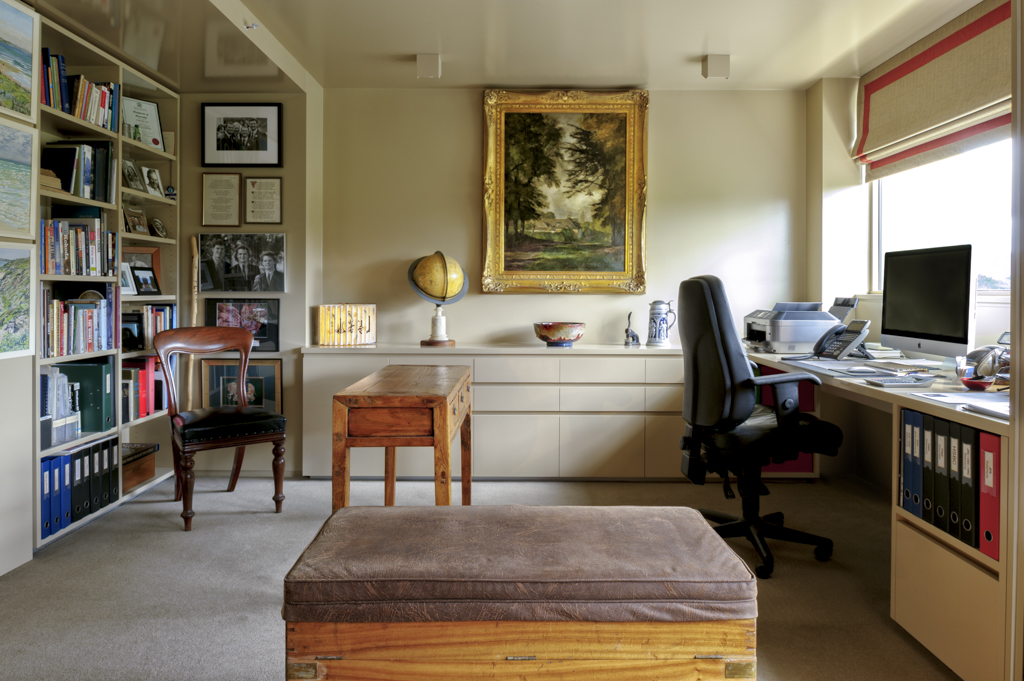 Whilst it's true most modern apartments come with 'cages' for storage, there may be things you'll want readily available in your apartment rather than having to go down to the cage each time.
From personal experience of doing sewing and drawings,  I know packing everything up all the time can be irritating, especially if you're just having a break and happen to be working at the dining table. In your new abode you'll need orderly access to hobby components so you can continue working when you have a spare moment.
We often help clients who need additional cabinetry for displaying or housing their collections, or to store supplies for their hobbies. We go to great lengths to make cabinetry look as if it was part of the original build and this is a wonderful way to really personalise residential spaces, so clients know they have a place for everything.
#hobbies #equipment #easyaccess #storagecases #stackingboxes #designatedhobbyspaces
Is entertaining still a priority for you? If so, will it be possible for your new kitchen to be fitted with the appliances and accoutrements you need? Will it have the bench space to work on and will you have room for an ample dining table and seating, not to mention potential display and storage for fine china and silver?
#yourplaceormine? #winestorage #feltlineddrawers
For the greenthumbs among us, leaving the family home with a garden you love pottering in may be particularly sad for you.  We've guided a number of clients to establish vertical gardens for growing herbs as well as other clients who love their tomato boxes or citrus trees on their balconies. There is nothing more rewarding than being able to harvest your own produce, no matter how small that harvest may be.
#homegrown #birdsandthebees #lemonsandlimesforG&T
Every client, and every home has a unique need and we love walking along side them throughout this transition. We understand that having everything considered and 'just right' now is essential for a lifestyle minus frustrations and disappointment.
To go back to my earlier comment about our clients with the dark entry. How did we solve their dilemma? We installed motion sensitive 'wall washers' in the ceiling. These specifically angled lights wash the top of the each wall with a glow of natural light, which is a solution our clients are delighted with.
In my next post I'll discuss what you need to think about in terms of scale and capacity of your potential new dwelling.