It is time to dress your table for the festive season. This is how I approach the art of creating a simple, stylish table setting…
Antique glassware and family heirlooms take the stage
To our existing mahogany table and chairs, passed down from my grandparents, I've added Spode's 'Summer Palace' dinner setting which was a wedding gift. What's old is new again with fine porcelain… I'm loving seeing old patterned porcelain plates in some of the coolest eateries in Melbourne. There's also our silver cutlery and French antique crystal glasses.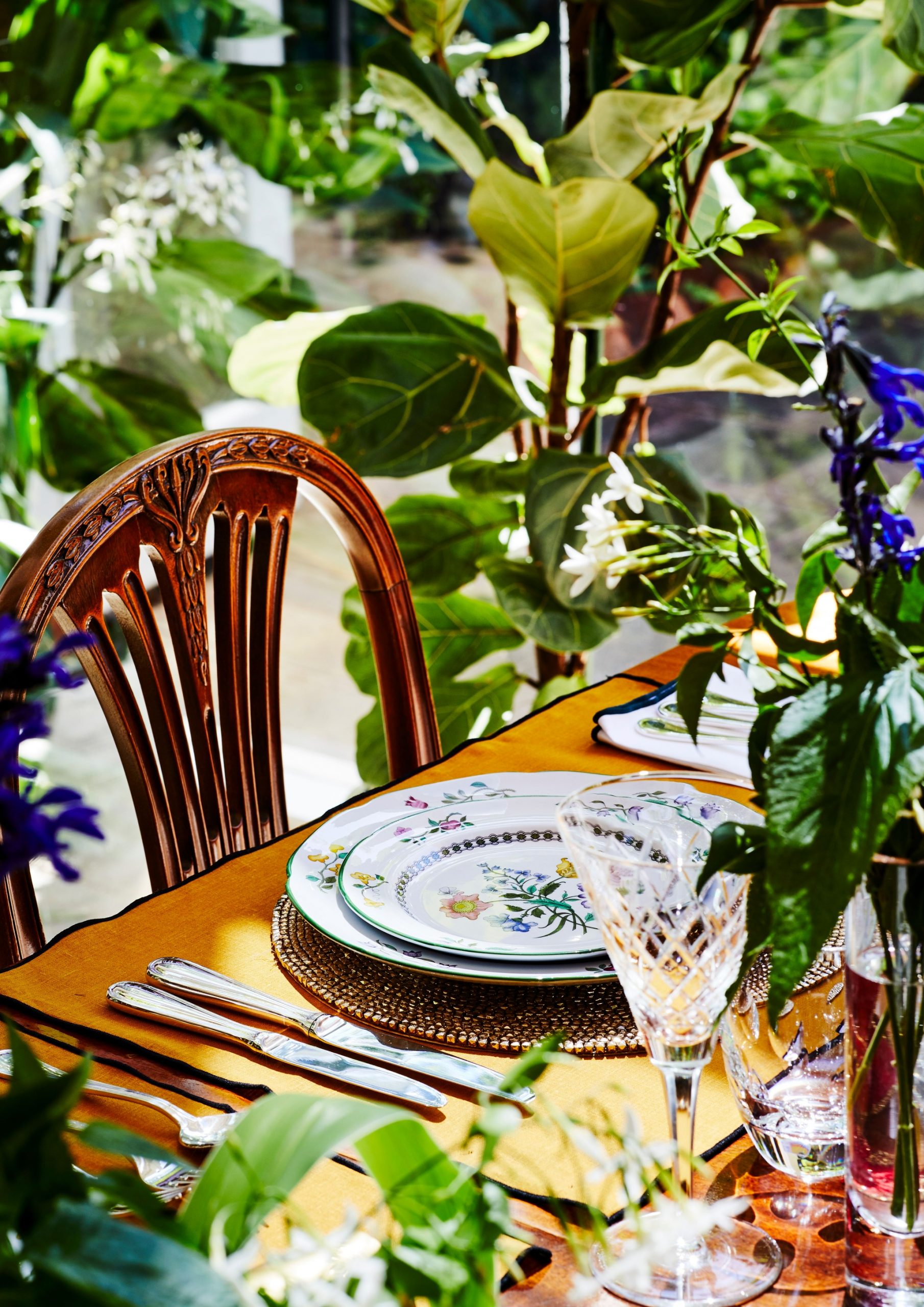 To tie things together, use elegant napery
I've grounded these beautiful, heirloom pieces with mustard, linen placemats and crisp white linen napkins  – from our friends at Polite Society in Toorak Village. A shout-out to Ross for his ongoing support.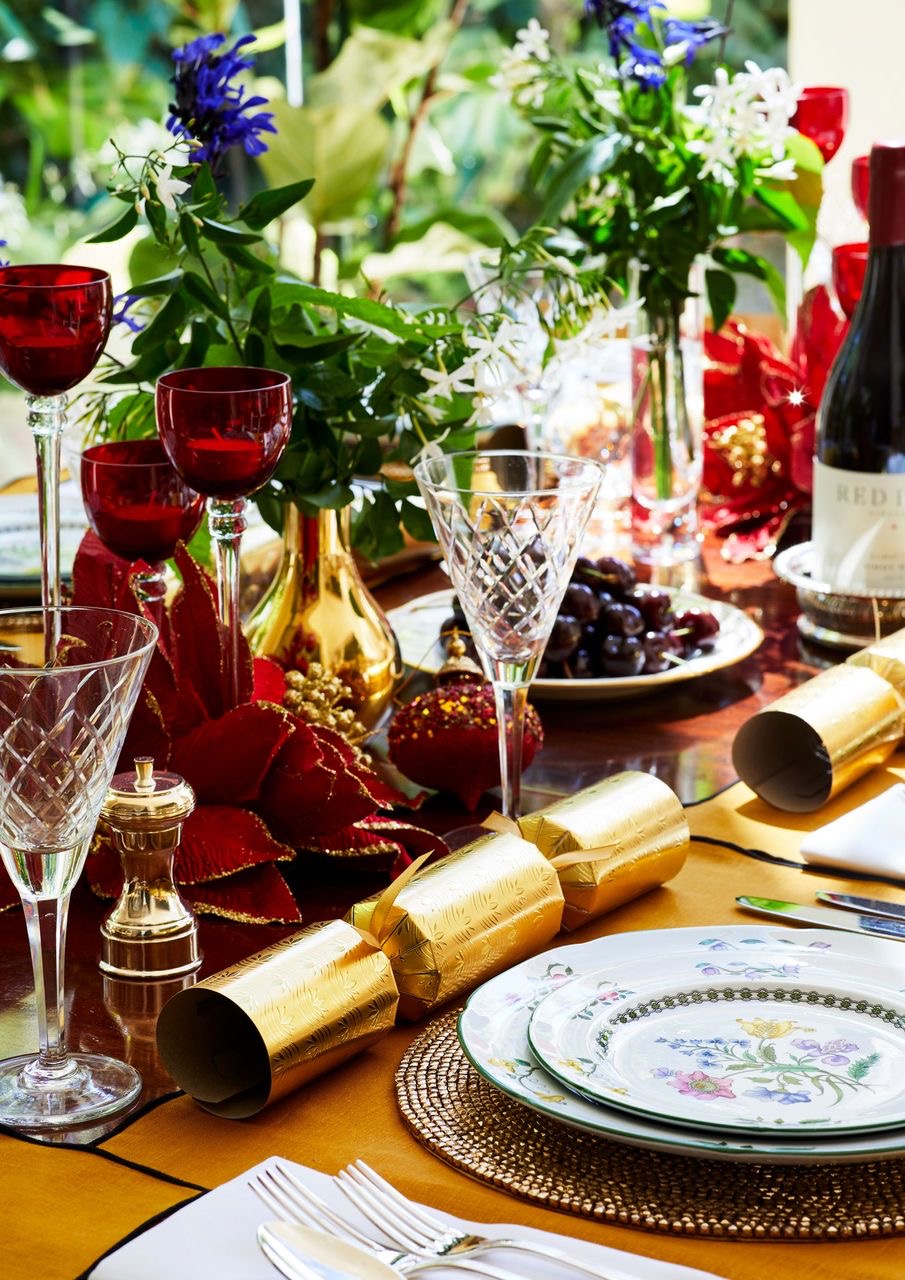 Combine textures and hero colours to highlight the festive occasion
I love the rich fusion of my Georg Jensen gold vase and modern red glass candle holders. Gold crackers and large red and gold paper flowers add to the fun. I then thought to add an organic touch with greenery and flowers from the garden using a simple mix of blue salvia and jasmine. This table arrangement is all about creating a vibrant dining experience through the use of layers, contrasting textures, heights and form. The fresh, garden foliage brings the outdoors in and makes for a calming, relaxing atmosphere.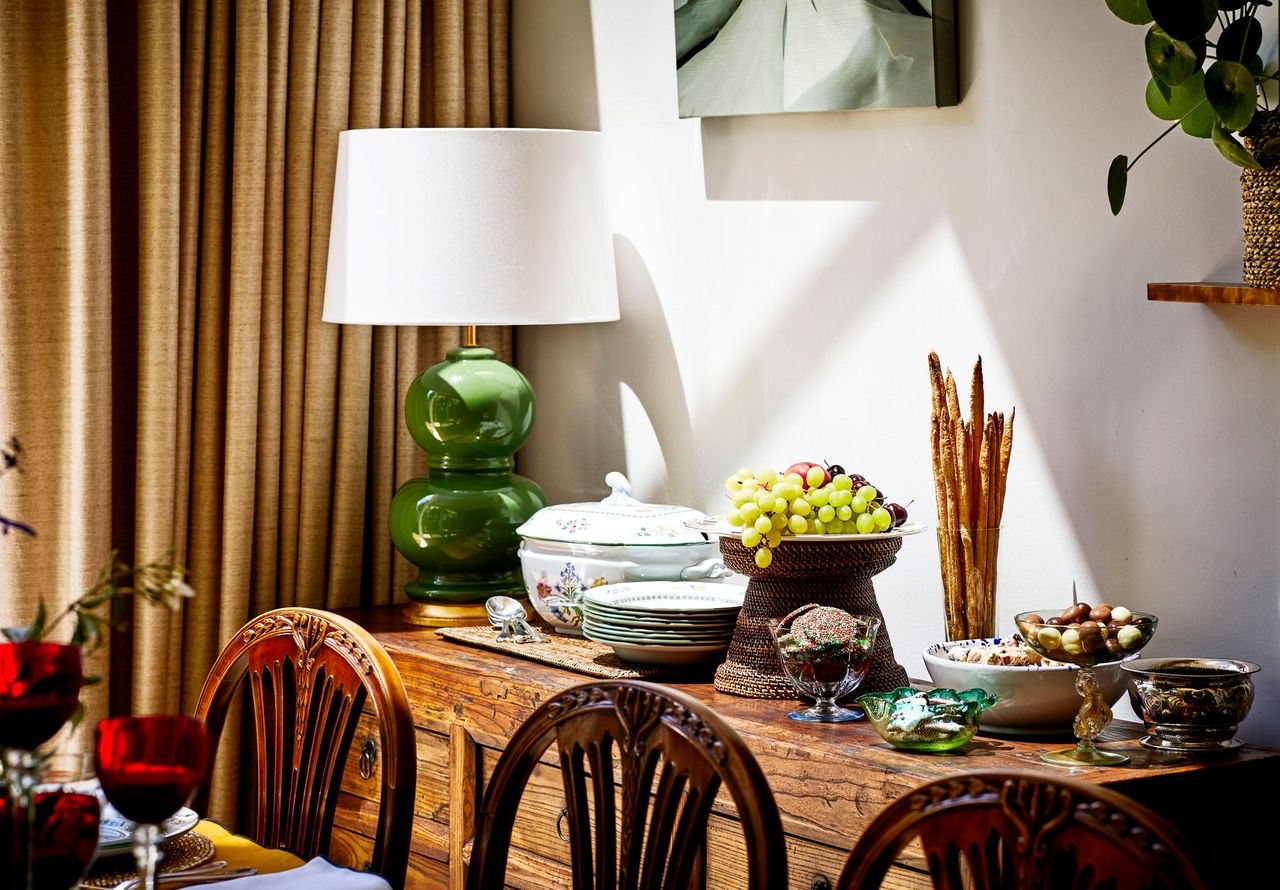 Nothing beats a good sideboard. Here I have used mine as an overflow table – a practical way of retaining the drama of the main dining table, whilst having all the necessary plates and serving tools at hand.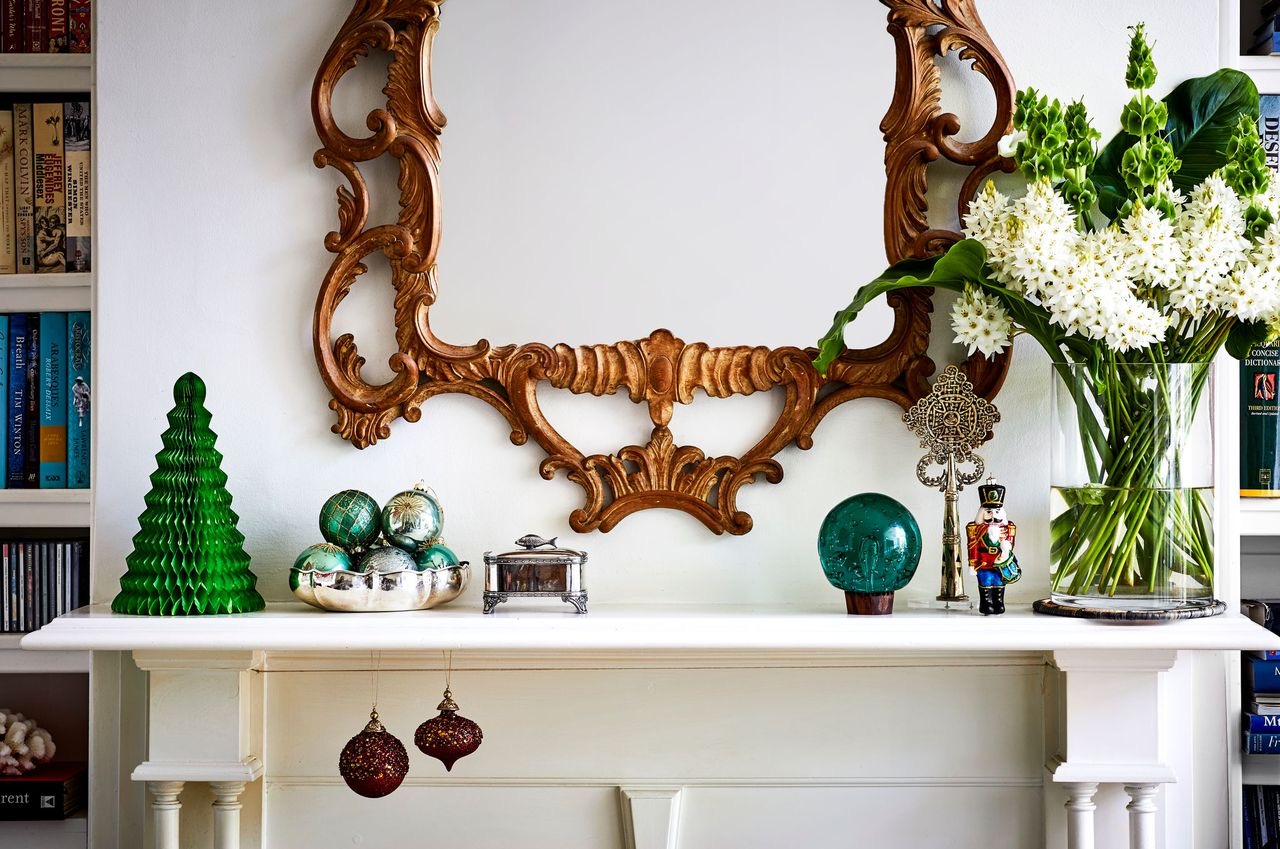 And here's another family treasure, my favourite mirror given to me by my grandmother. I love it because it reminds me of her – and because of the rich patina of the intricately carved timber.
Many of these items including my simple paper Christmas tree and much loved tin soldier have been sourced from Minimax over the years. The baubles in soft sage came from Durance in High Street, Armadale.
The last couple of weeks leading into Christmas can be hectic. I hope that you're inspired by my ideas and can find the time to create a memorable festive table.